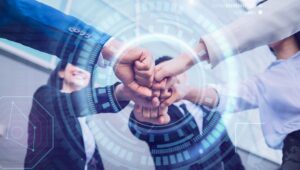 The IT industry has ushered in 2023 in the most unique manner I should say, with more than 15 startups firing employees. It is not just a trend among startups. Even IT giants like Google, Microsoft, Twitter, and Meta have laid off 30000+ employees in the last few weeks. The year 2022 can be dubbed the "year of layoffs", with a cumulative layoff count of 1.5 lakh tech workers. Every layoff is a rude reminder of the transient nature of jobs in the IT industry. 
The SaaS industry too has had its share of layoffs with Chargebee, a US-based SaaS company, trimming its workforce by 10%. These layoffs come as a response to ruthless market conditions that stemmed from recessionary trends in the North American market, higher inflation rates, and a steep journey toward profitability. The employees no doubt are affected by layoffs, but issuing pink slips affects the morale of the organization as well.
Bypassing the Layoff Storm
Survival of the fittest…survival of the strongest…survival of the smartest…however you wish to coin it, there are several companies that have managed to steer clear of layoffs. We must "knock on wood" now and pray that this positive trend looms over the rest of 2023. Cavintek is one of those fittest, strongest, or smartest SaaS players that has managed to grow steadily without being part of the layoff trend. 
When our peer companies were contemplating pink slips, we were working out employee incentives for welcoming 2023. Trust, Leadership, and Ingenuity – the core values that have guided our journey so far. The core team at Cavintek has survived extreme challenges during the growing years spanning 11 years. Even during the lean phases of our journey, we have never contemplated layoffs. The mutual trust between the leadership and employees has helped us weather many storms.
Our leadership motivates us to build an illustrious career path by creating a learning-oriented work environment. From developers to customer support specialists to sales and marketing personnel – we have something to learn from each other. Thanks to the flat hierarchy we practice at Cavintek, there are only discussions and conversations, never dictates and miscommunication. 
The work environment at Cavintek promotes ingenuity among all employees. The emphasis has always been on delivering simple, smart, and intuitive solutions, rather than one size fits all solutions. The eclectic mix of employees of varied talents and capabilities at Cavintek strives to deliver world-class products and services to all its customers. 
A family that sticks together, and grows together – that is the Cavintek story! We have stuck together to build a cohesive and inclusive team out here. Cheers to prosperity and growth in the coming years.